Practitioner quality micronutrients at an affordable price
Feeling low energy, want to boost your immune system or feeling stressed? Sadly, many don't eat enough fruit, vegetables, and other foods to keep us healthy year round. Here are supplements and micronutrients to boost your immunity, help with stress or give you more energy to help get through the flu and Covid season.

If you have any questions regarding these products and how they can benefit your health, feel free to contact Susan at NutritionU using the Facebook chat below.

The products are sold through Mad Diet and made in the UK in a GMP certified facility.
Mad Diet is a bestselling book and specially developed range of micronutrients to support mental health, metabolism, and immune function. Trusted by thousands of loyal customers, our unique formulas are produced in the UK, contain NO NASTY INGREDIENTS, and come in eco-friendly recycled paper packaging.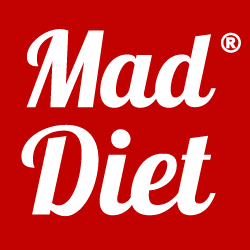 NutritionU will provide a 20 minute video consultation with each purchase. Contact Susan at NutritionU for details.